Culture
Our culture is focused on the personal and professional development of people. We encourage motivation, creativity and opportunities for improvement.
Technology
We continually stay up-to-date on industry best practices and standards.
Agility
We have extensive experience in the implementation of agile methodologies adapted to the needs of our clients.
Value Added
We seek to apply consulting, transmit functional experience and use creativity to achieve solutions that exceed initial expectations.
Innovation
We constantly nurture and refine our processes and services to stay at the forefront.
Ethics and Commitment
We are a company where these values ​​are key aspects towards our clients and employees.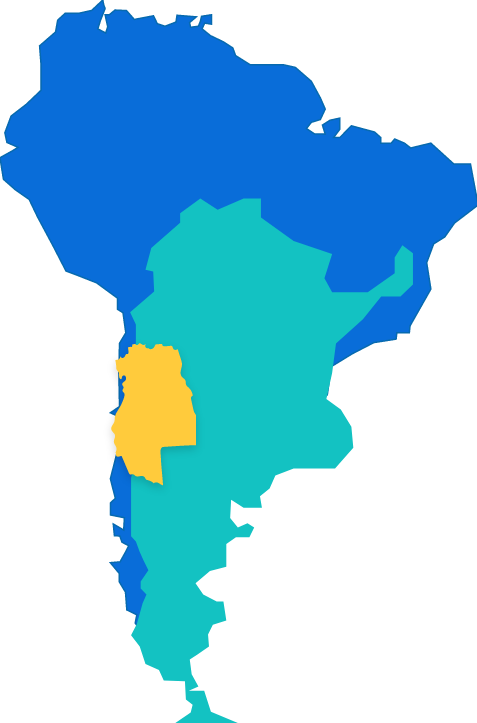 Mendoza
Mendoza
64 talents
Buenos Aires
Buenos Aires
27 talents
San Luis
San Luis
1 talent
Neuquen
Neuquén
1 talent
La Pampa
La Pampa
3 talents
Cordoba
Córdoba
3 talents
Santiago
Santiago del Estero
6 talents
Jujuy
Jujuy
1 talent
Entre Rios
Entre Ríos
3 talents
Venezuela
Venezuela
2 talents
We are a company based in Mendoza - Argentina, expanding our culture to the other corners of the country and Latin America.
Since 2007 we have participated in numerous projects for medium and multinational companies in Argentina, USA, Chile, Brazil, Switzerland and Central America.
We are interested in the comprehensive evolution of talent. Our work is not just a livelihood, it is about "Lives at Work".